September 14- October 6, 2013
Room 1:
Bonnie Maygarden
Virtuous Reality
New work by Bonnie Maygarden aims to understand the place of painting in a seductive world of synthetic and manufactured imagery. The fascination with newness as well as the disposable quality of our visual culture feels disjointed from the tradition of art; through the creation of works by hand that feel as though they have been created with the use of technology, Bonnie invites the viewer to question their perception and expectations of the painted image.
Room 2: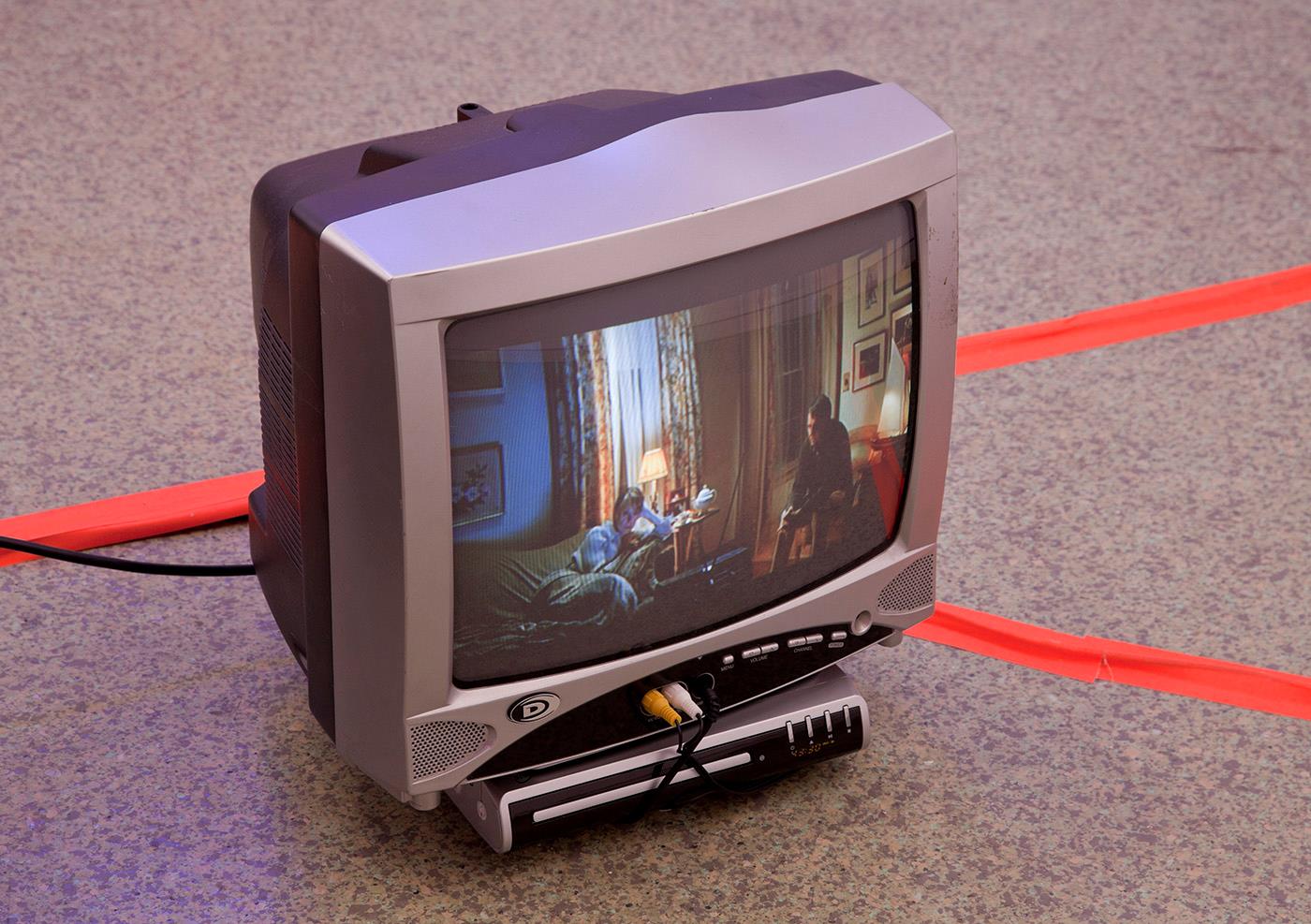 Nikita Gale
White Player
Niki Nikita Gale is an American conceptual artist based in Atlanta, Georgia. She holds a BA in Anthropology (Archaeological Studies) from Yale University and exhibits regularly throughout the US, primarily in Atlanta and New York. Her work is a series of interventions that highlight and question the ways in which ideologies of history and of capitalism are consumed by individuals. Her work is concerned with humanizing the roles of consumer and producer within these systems.
Room 3:
Dave Greber
Gr8 @wakening! Strange new secret finding baffles art critics! 2 new video installations by Front member, Dave Greber: Free Love, a monitor-based loop and S.N.E.E.Z. (are you sure you want clear history?), a new 3-channel Stasseo mural. Could this be the one "weird' trick that finally prepares you to be shocked
Room 4: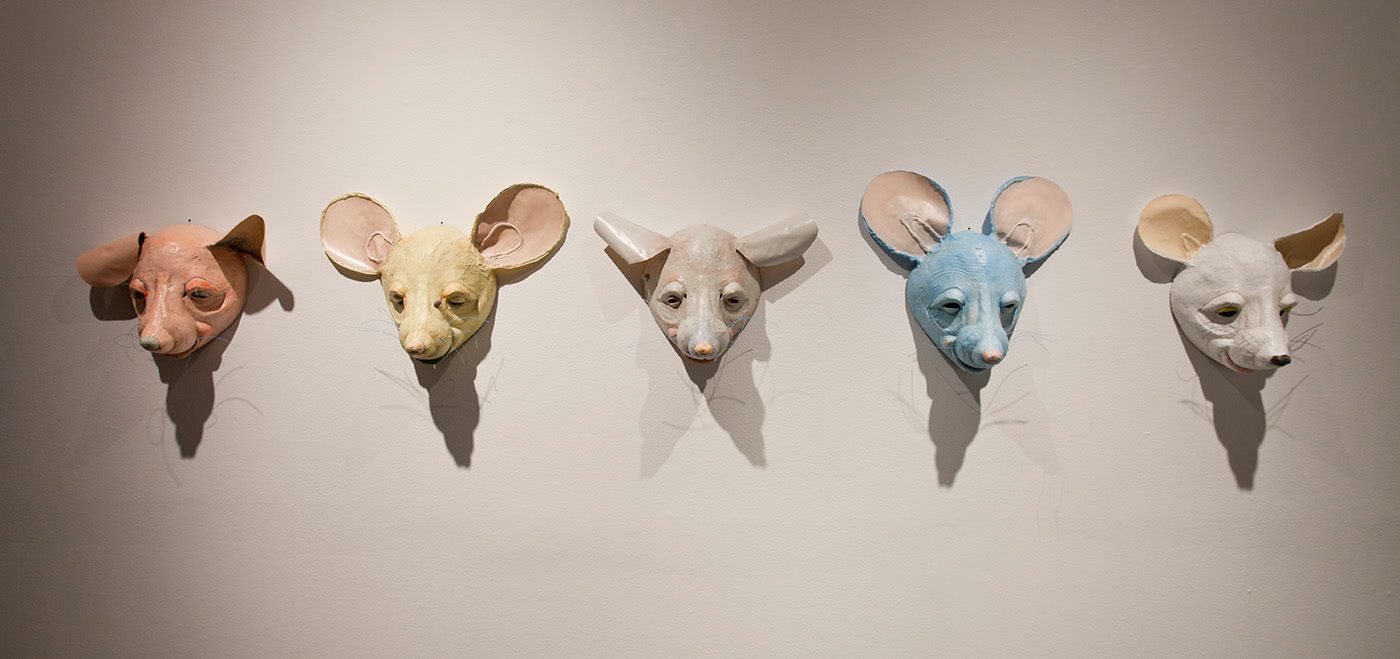 Andrew Brehm
Ratss
I am attracted to a type of art-making that finds its complexity through the painstaking or bizarre methods in which it was created. I also think an artwork is one of the very best ways to capture and catalog a period in time. My video projects often require many people's participation within a fabricated environment. Different from a typical film shoot, most of my characters, and scripts are being developed as we go. The completed work should stand on it's own as well as providing a memorial to a specific people, place and time.
The Ratss cast and crew is made up entirely of Omaha based artists and visiting Bemis fellows in late 2012. Patrick Biggs, a semi-professional mime, informed much of gesticulations that occurred on-screen. Following a recent trip to Ecuador, I had developed a fascination with the traditional parade masks sold inexpensively by many vendors. I spent the following year researching techniques to effectively reproduce my own version of these paper-mache masks in my own studio. Working with so many untrained actors, I have found their facial expressions to be the most distracting part of their performance. My band aide to this problem is the frozen expression of my masks; Ratss is my first video that uses this strategy.
Backyard:
Carl Joe Williams
In the Beginning, there was no beginning
This piece is a creation of a new reality stream. The idea of working in an outdoor space lends itself to exploring art thorough dealing with the natural elements. My intention in this work was to create an environment that becomes a supernal place, to create an experience similar to communing with nature. This piece is a place of introspection and a reminder of a connection to all. As my ideas incubated for several months, I was then led to the concept of a labyrinth. A maze that was self directed as a way of merging the land, with an intuitive design that allows one to roam freely through the space. For me it becomes a very real metaphor for life. The incorporation of music/sound and sculptural elements in this work is used as an imprint on the environment. Hearing and seeing rhythmic musical sounds lends itself to meditative trance. The intent is to raise consciousness as one interacts with the piece. I tend to look for ways to incorporate my music as intricate components of my work whenever possible. I see music and art as extensions of each other, visual music with audible imagery.
New Orleans native Carl Williams known for his painting and public art commissions is also a musician. His recent album infusing traditional jazz with hip hop beats is Soul Euphoric.