March 14- April 5, 2015
Opening reception March 14th, 6-10pm

Come on down----
Opening night at 5pm: Dave Hickey

Hickey is a free-lance writer of fiction and cultural criticism. He has recently retired as Professor of Practice at the University of New Mexico. He has served as owner-director of A Clean Well-Lighted Place gallery in Austin, Texas, as director of the Reese Palley Gallery in New York City, as Executive Editor of Art in America Magazine in New York City, and as Contributing Editor to The Texas Observer, The Village Voice, and Art Issues. He has written for most major cultural publications in the United States and abroad. These include The Rolling Stone, Art News, Art in America, Artforum, Interview, Daedalus, Harpers Magazine, Vanity Fair, Playboy, Nest, The New York Times, and The Los Angeles Times. Hickey also wrote Revisions, a monthly column for Art in America Magazine. He writes for The Art Newspaper, The London Review of Books, and Frieze International in the UK, for Situation in Paris and Parkett in Zurich. He has consulted with institutions, corporations, and private collectors on acquisitions and deaccesessions.

Room 1: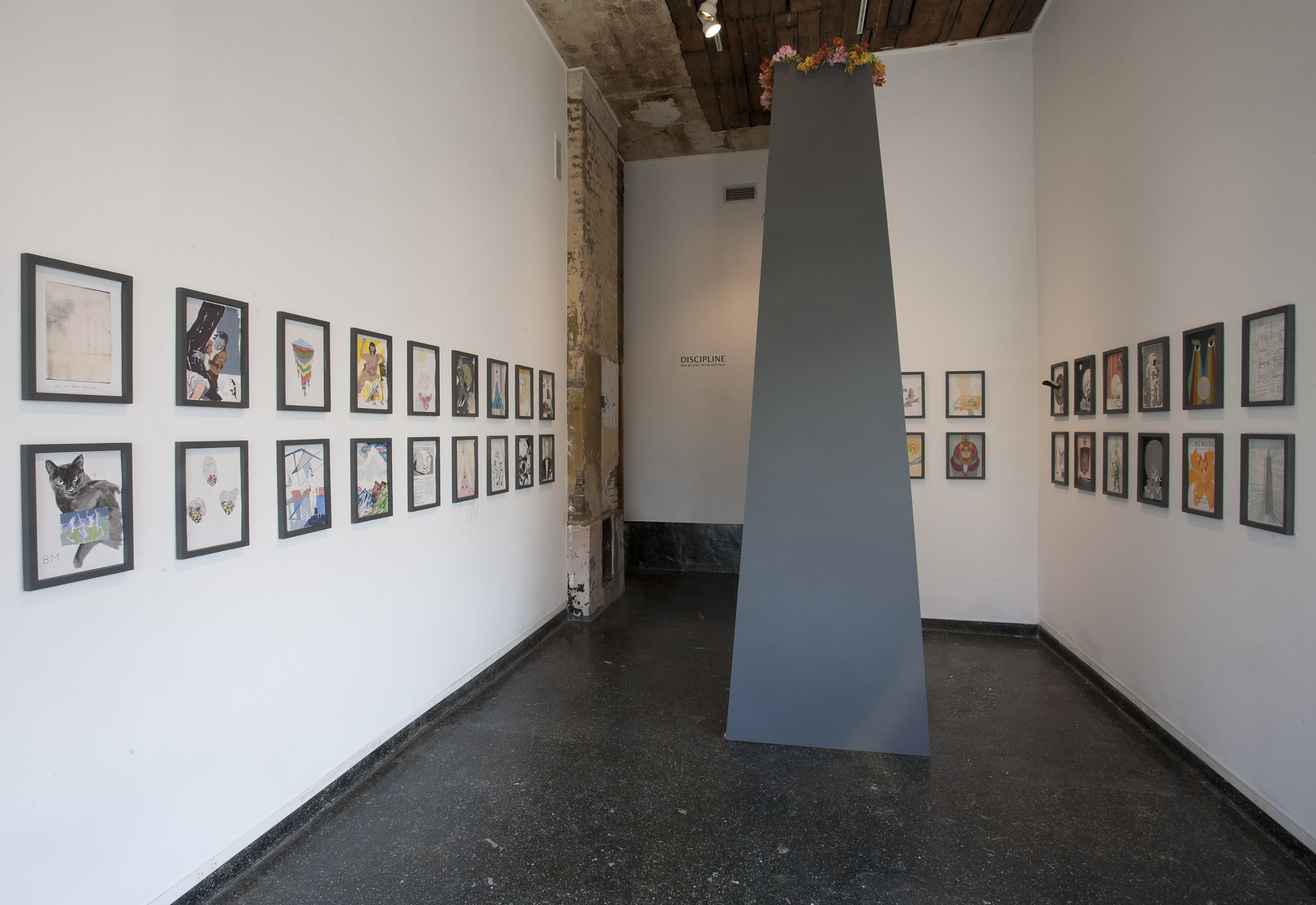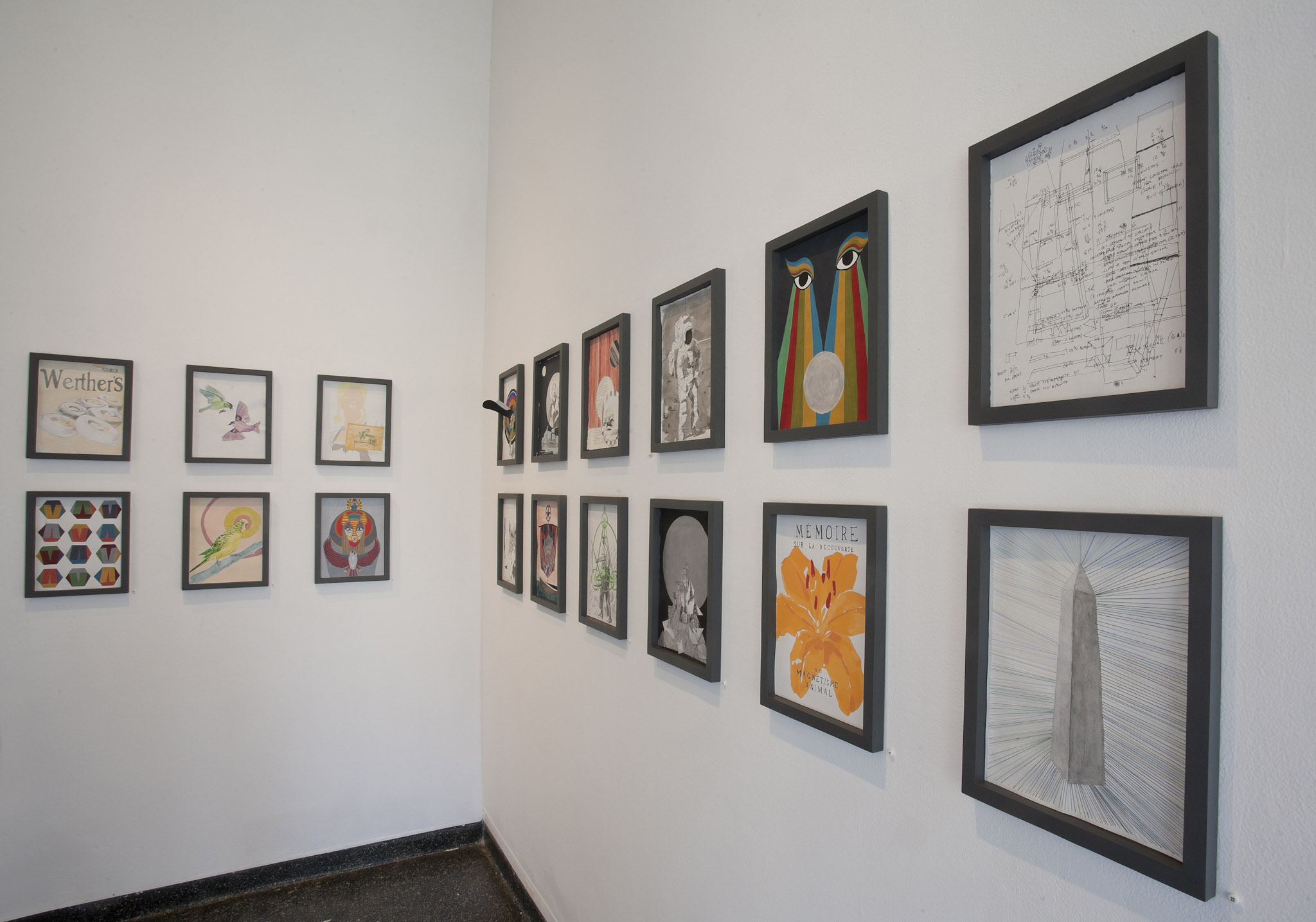 Ryn Wilson and Peter Hoffman
Discipline

Discipline is an installation primarily of works on paper including drawing, collage, sewing, gouache, watercolor, and ink. The artists gave themselves the task to each make one work per week for twenty- two weeks, alternating on presenting a theme for each drawing. The results are two separate takes on a challenge, usually meant to amuse the other in the title or phrasing of the theme. Subjects range from porcupines, comic books, crop circles, eunuchs, and stowaways, to an increasing focus on mythology, mysticism, and outdated belief systems. As much as the drawings are an exercise in exercising, they are also a display of simultaneous critique and belief in the images; a large and intentionally convoluted range of depictions, dutifully rendered.

Ryn Wilson and Peter Hoffman are New Orleans artists, both originally from different parts of Wisconsin. Ryn received her Bachelor of Fine Arts in Photography from the University of Wisconsin- Milwaukee, and Peter received his BFA in Painting from the School of the Art Institute of Chicago. Both are recent graduates from the University of New Orleans Master of Fine Arts program (photography/video and painting/sculpture, respectively). They reside together with two cats and a parakeet.

http://rynwilson.com/
http://phoffmanart.com/home.html
Room 2:
Jamie Solock
Hex, Pent, Triad

There is a certain arbitrary nature to ideas about meaning and the ways in which we as humans seem to need it, even to the point of creating it in its absence. Hex, Pent, Triad is a project that invents a system that addresses the arbitrary nature of created meaning and the ways in which we divide and organize ourselves.

Jamie Solock makes installation, video and sculpture that explores the interaction of image, language and sound and the way they are used to construct meaning. Her work blends invented and borrowed components to create non-linear narratives that are meant to question interpretations of perception, expectation and bias. She completed her Masters of Sculpture at Cranbrook Academy of Art in 2013. She currently resides in New Orleans where she is a member of the Front artist collective.

www.jamiesolock.com
Room 3: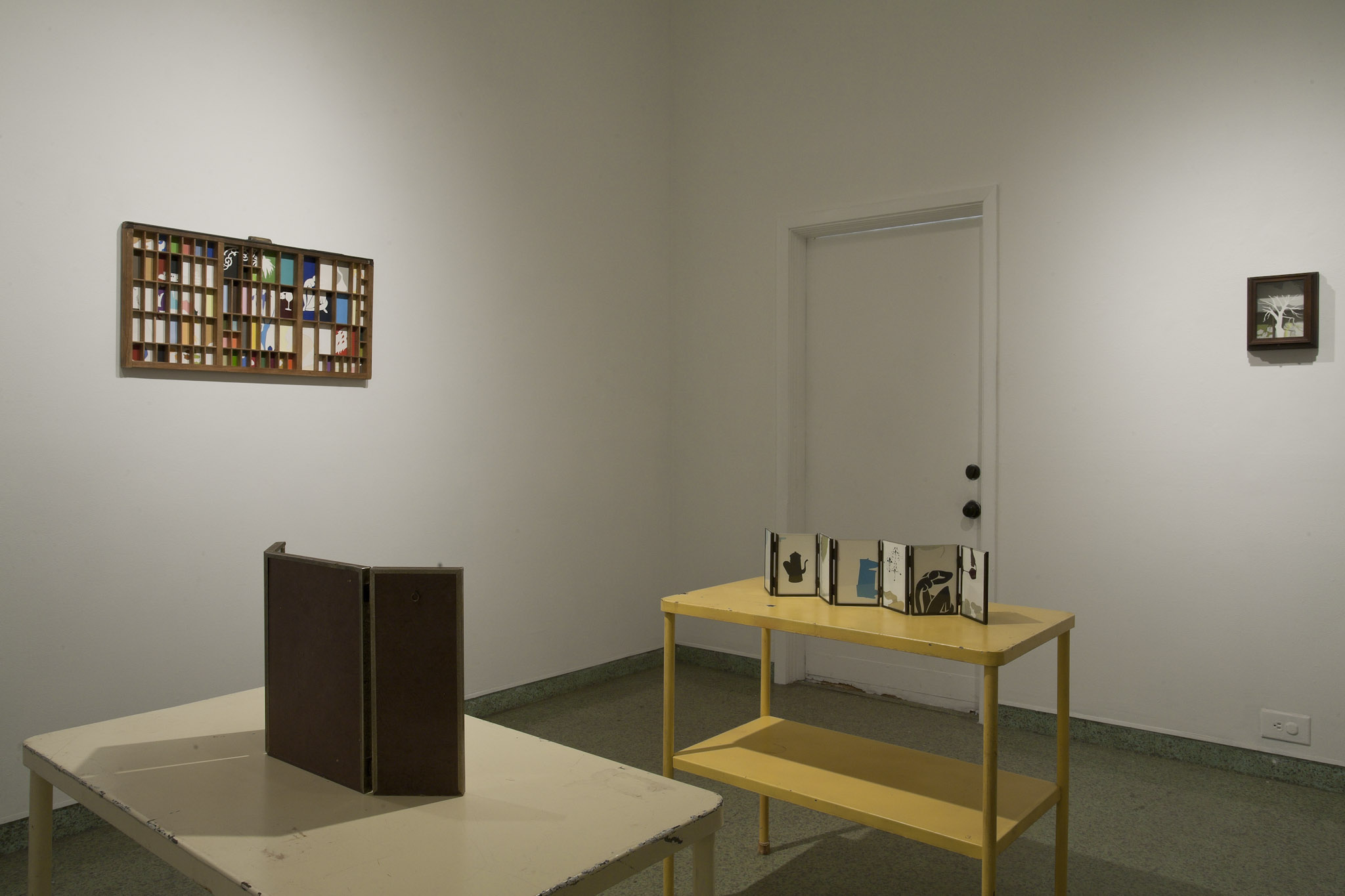 Megan Roniger
New Works

"And now the purple dusk of twilight time steals across the meadows of my heart."
-Stardust

This work is lovingly dedicated to the memory of Dorothy Ann Seghers Roniger.

Megan Roniger is a visual artist from New Orleans, LA and a founding member of The Front.

Post/Medium: Selected Works of Megan Roniger
Room 4:
John Isiah Walton
Carl Joe Williams
Cynthia Scott
John Isiah Walton x Carl Joe Williams x Cynthia Scott is a group show of new works post P3.