March 10- April 8, 2018
Opening reception Saturday March 10th, 6-10pm
Room 1: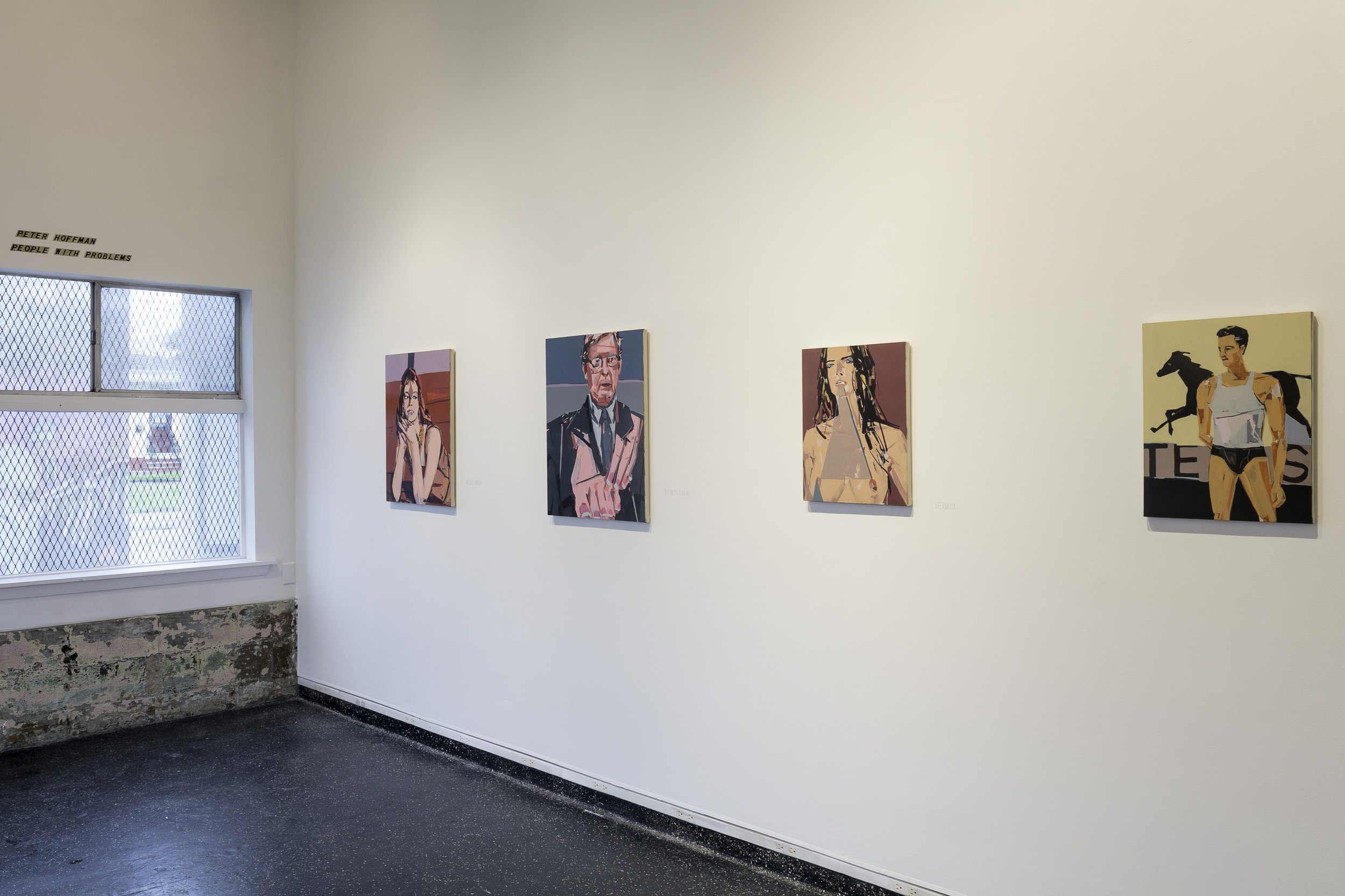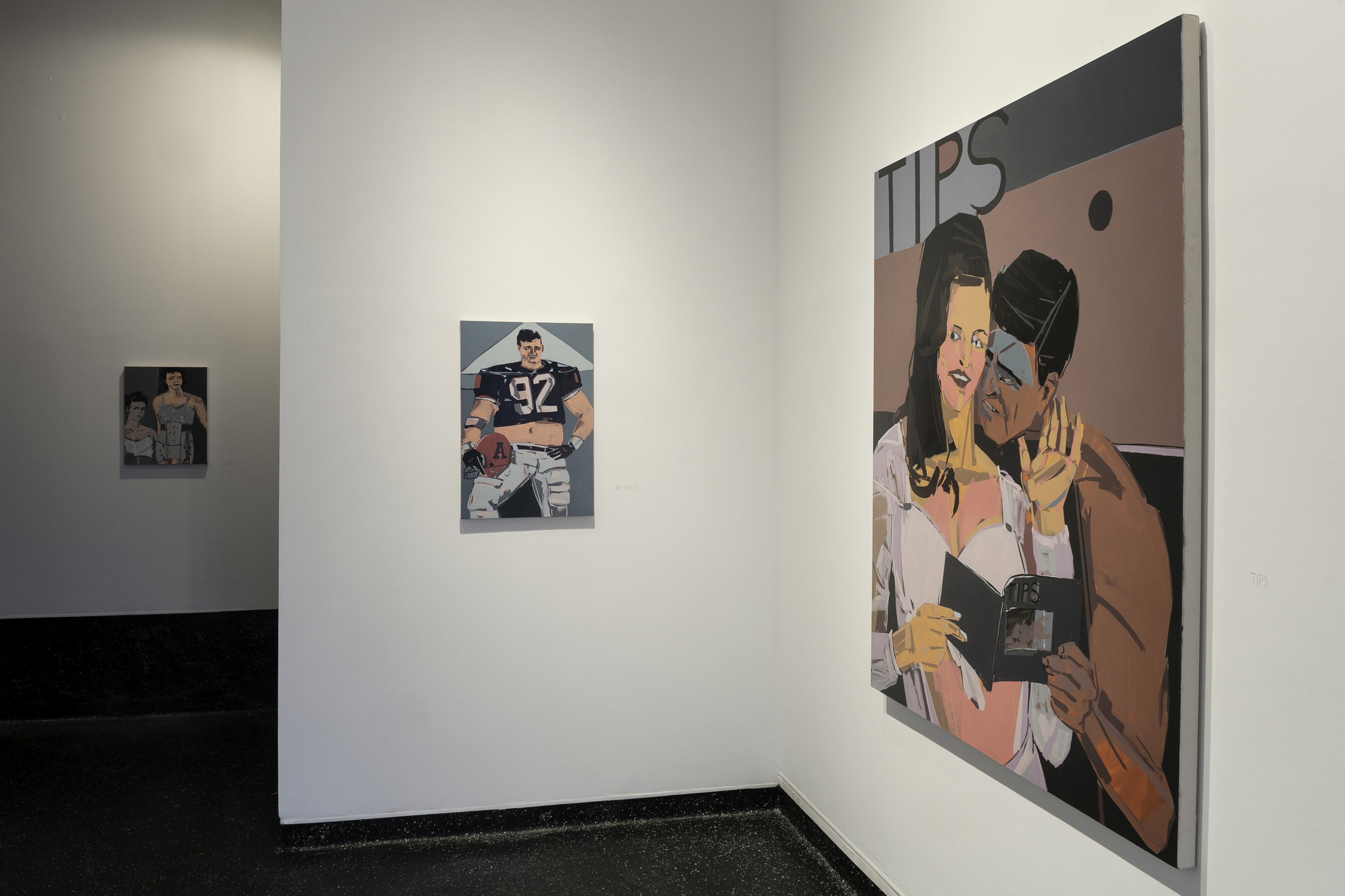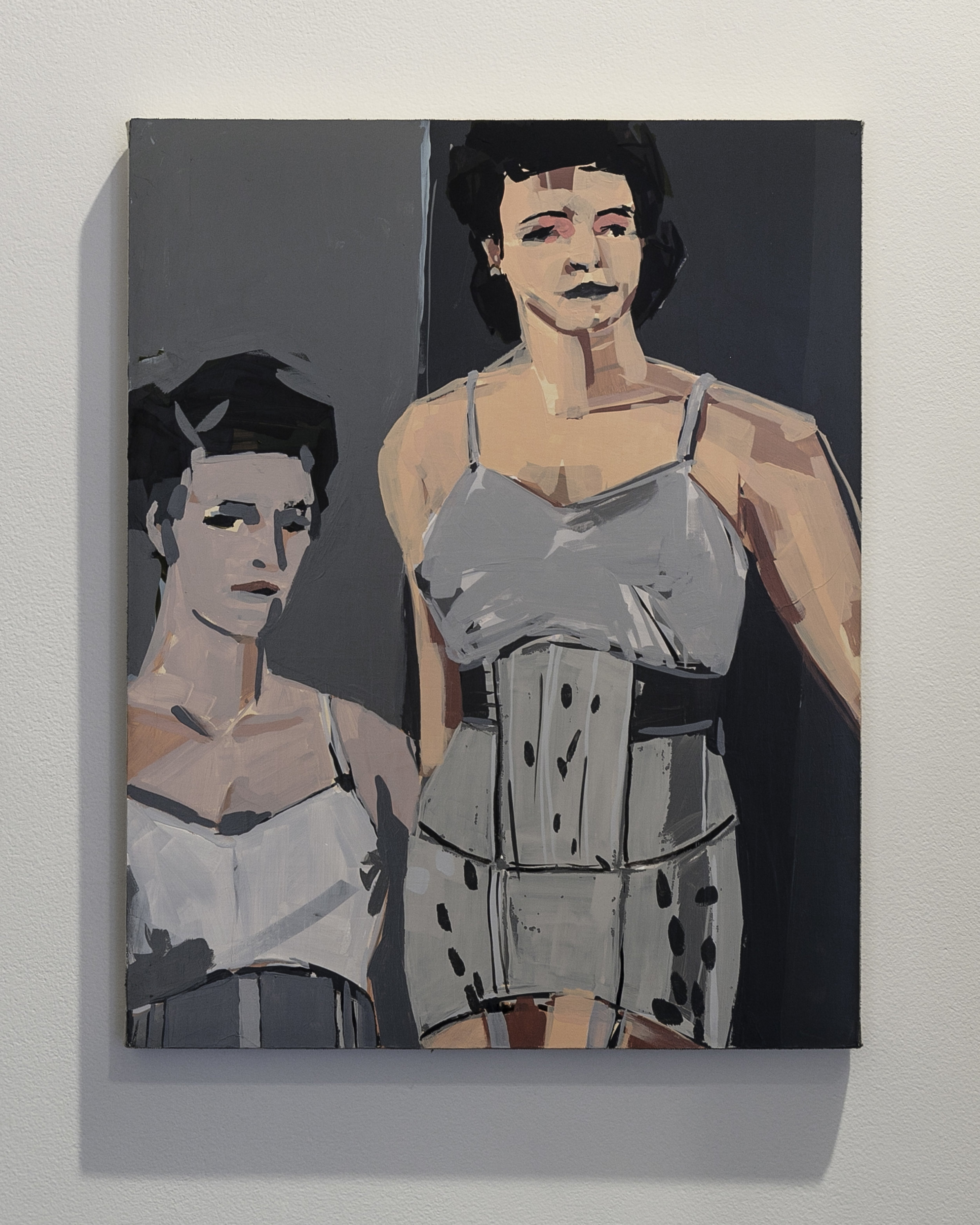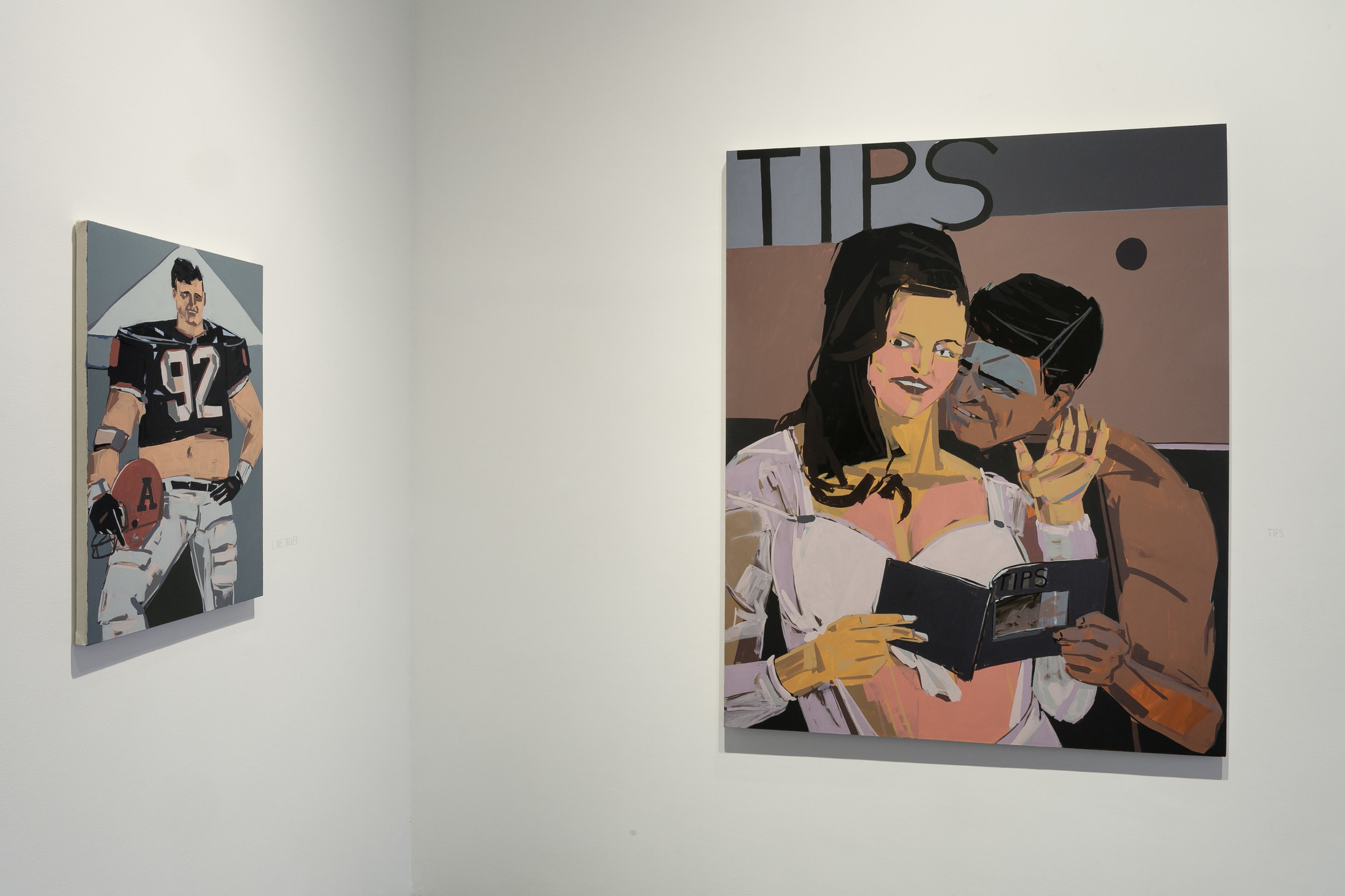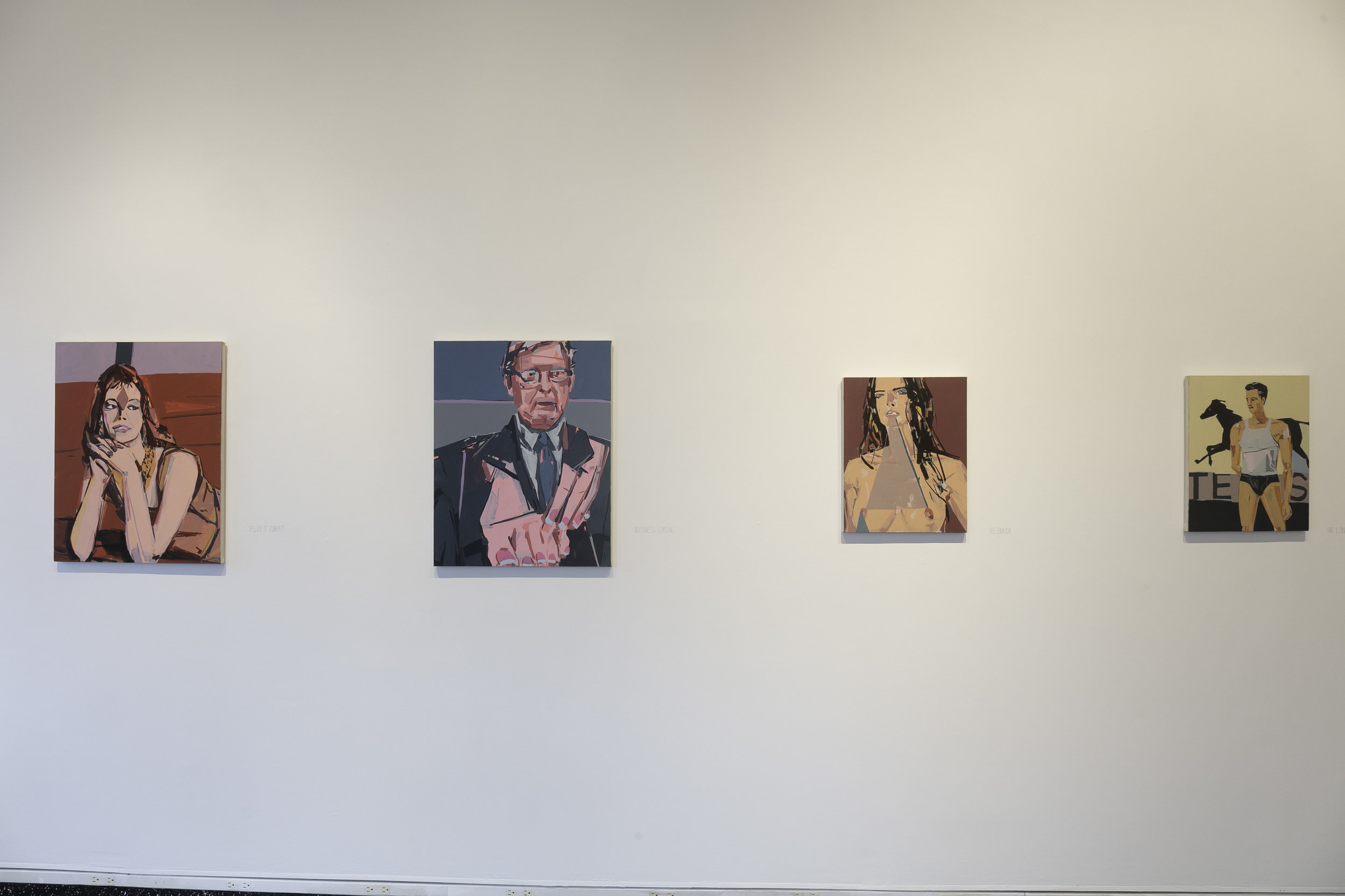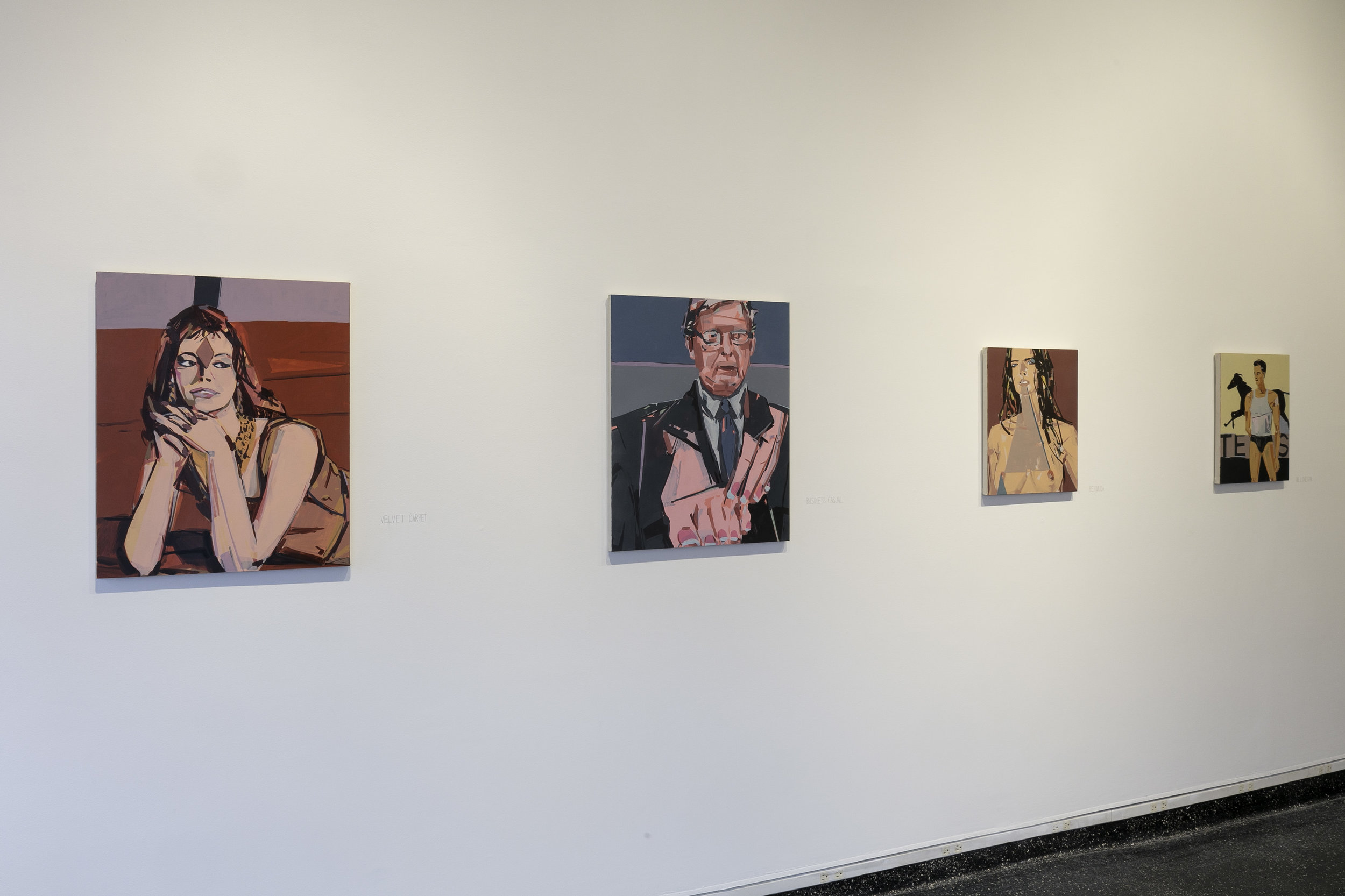 Peter Hoffman
People with Problems
Gathering images from old Sears catalogues, dreamy cardboard record covers with titles like Nightwinds or Secret Songs for Young Lovers, as well as grainy advertisements from the nether-pages guaranteeing results for lonely hearts and rock-hard abdominal muscles, this exhibition of figurative paintings presents an array of people with problems, solutions, or just awkward self-satisfaction.
Peter Hoffman is an artist, writer, and enthusiast living in New Orleans in 2018.
Ritual Perception: A short film program
Artists:
Orly Anan, Jen Clay, Martha Fleming-Ives, Jenn Gooch, Victoria Lucas, and Lydia Moyer
The artists of Ritual Perception video program are women depicting the process of transcending a given condition, be it earthly, gendered, or traumatic. This is a buoyant line-up that demonstrates how the practice of ritual and repetition can open up new and enlightened possibilities. Through ritual, a higher perception can be attained.
Jonathan Traviesa
Salt on Silver
Salt on Silver is a new body of work inspired by site visit to the Dead Sea as well as a personal re-discovery of older photographic processes: gelatin silver printing and salt printing.
http://www.postmedium.com/jonathantraviesa
Room 4:
Jacek J. Kolasinski
Floating Island
This body of mixed media work investigates an idea of an artificial manmade floating structure as a potential solution to sea level rising. It alludes to exuberant human struggles to protect disappearing habitats and ameliorate consequences of dramatic climate changes.
Jacek J. Kolasinski is a new-media artist, Associate Professor, the founding director of the FIU CARTA Ratcliffe Incubator of Art + Design, and the former chair of the Art + Art History Department at Florida International University. He came to the United States from Poland where he studied history and philosophy at the Jagiellonian University in Krakow. Kolasinski's work is rooted in an international dialogue between two worlds: the "Old World" of Europe in Krakow, and the "New World" of the United States in multicultural Miami. These convergent worlds create a running theme that surfaces in many of his works: the search for identity in the vortex of cultural displacement. His artistic output includes a variety of media and formats: video installations, single and multiple channel projections, 3d fabrications as a well as site-specific projects.
Backyard:
Vanessa Centeno, Robyn LeRoy-Evans, Cristina Molina, and Ryn Wilson
Visionary Bring(H)ers / Future Tell(H)ers
A collaborative, one-night only interactive performance by Vanessa Centeno, Robyn LeRoy-Evans, Cristina Molina, and Ryn Wilson. Join us for a hybrid between hallucinatory theater, performance art, Greek choral arrangements, and rhythmic spoken word. Our performance is based on the figure of the Oracle from the 7th c. BC to the 4th c. AD who were seen as harbingers of truth and delivered matter of fact prophecies that impacted major decisions at the time. As a group of female artists we are amazed by a history that accepted women's voices as law. In current times we see the new oracles of contemporary society as groups of people like The silence breakers. After all, these persons of the year exist as a chorus of mostly women who unveiled the traitors of good faith and good work. Since oracles bring prophecies of the future and demystify the present, our performance will serve as a platform for voicing contemporary concerns.
Made possible by funding from the Foundation for Contemporary Arts Emergency Grant.