July 8- August 6, 2017
Opening reception Saturday July 8th, 6-10pm
Please join us for a gallery walkthrough, July 9th and August 6th at 3pm
Rooms 1 & 2:
They took all the trees, put 'em in a tree museum
And they charge the people a dollar and a half just to see 'em.
Joni Mitchell
This body of work imagines a time when plants and animals are no longer brought to life in a natural way. Whether propagated in a lab, preserved as artifacts in a museum, or fancifully reinvented and manufactured, this New World Order has its roots in our present.
We are caught in a web of reality intrigue. What is true? What has been fabricated, and for what purpose? Whom can we trust? The shifting ground under our feet, both literally through floods and earthquakes, and figuratively through uncertainty and fear, leaves us in flux.
Old hippie anthems aside, Ms. Mitchell's lament seems alarmingly prescient. One antidote to such dire predictions is to immerse ourselves in the natural world now, to restore our sanity. Then go into battle to preserve it.
Cynthia Scott
Cynthia Scott followed a BFA in Sculpture from Rhode Island School of Design with stints as an actress (Aliens) and singer (Red Flame/Virgin 10 Records) in New York, London and Los Angeles – eventually completing the circle by establishing a home and studio in New Orleans. She received her MFA in Studio Art from Tulane University in 2008.
Scott is the recipient of several public art commissions, an Artist Fellowship, and numerous grants from the Louisiana Division of the Arts, the Louisiana Cultural Economy Foundation, the Contemporary Arts Center's SweetArts Fund, and Transforma Projects. She has exhibited in London, Edinburgh, Mexico City, New York, Los Angeles, Atlanta, Houston, and other cities around the U.S. From 2009 to 2011 she established and coordinated Current:NOLA, a discussion group/think tank of artists and writers engaged in raising the national and international profile of contemporary New Orleans visual art through dialogue, promotion, and critical writing.
Current studio practice includes both large installations and smaller sculptural objects with sociopolitical themes, utilizing recycled materials, photography, video, and fabrication. Scott was one of the founder members of Staple Goods gallery collective and is pleased to be a member of The Front.
Room 3:
Alex Podesta
Pressured and Squished
Pressured and Squished is a collection of new sculptures that continue an ongoing examination of the aesthetic possibilities found in visually banal artifacts from childhood play and labor.
Room 4:
Stacey Holloway
There should be a place
I am a visual storyteller. The form of the narrative has been used for centuries to entertain, to preserve culture and to instill morals. Stories can be used to bridge cultures, languages and age barriers. Similar to Aesop, my interests lie in the animal realm and I use specific animal attributes to explore how our formative process make up who we might become, or who we are attempting to become. Animal forms, architectural drafting and installations become the place for metaphors and narratives of uncertainty and longing.
There should be a place illustrates dreamlike installations that juxtapose imagery of domesticity and feral wildlife. From the moment we transition into adulthood, we are in a constant quest for the concept of a "home;" to once again find a rapport with a space and a herd. These mixed media installations are created from a series of parts, collections and recycled objects that are appropriated and combined with traditional carving, woodworking, casting, and fabricated structures. Similar to Surrealist artists, my hyper-exaggerated constructions investigate the subconscious and the balance of instinct and ethics.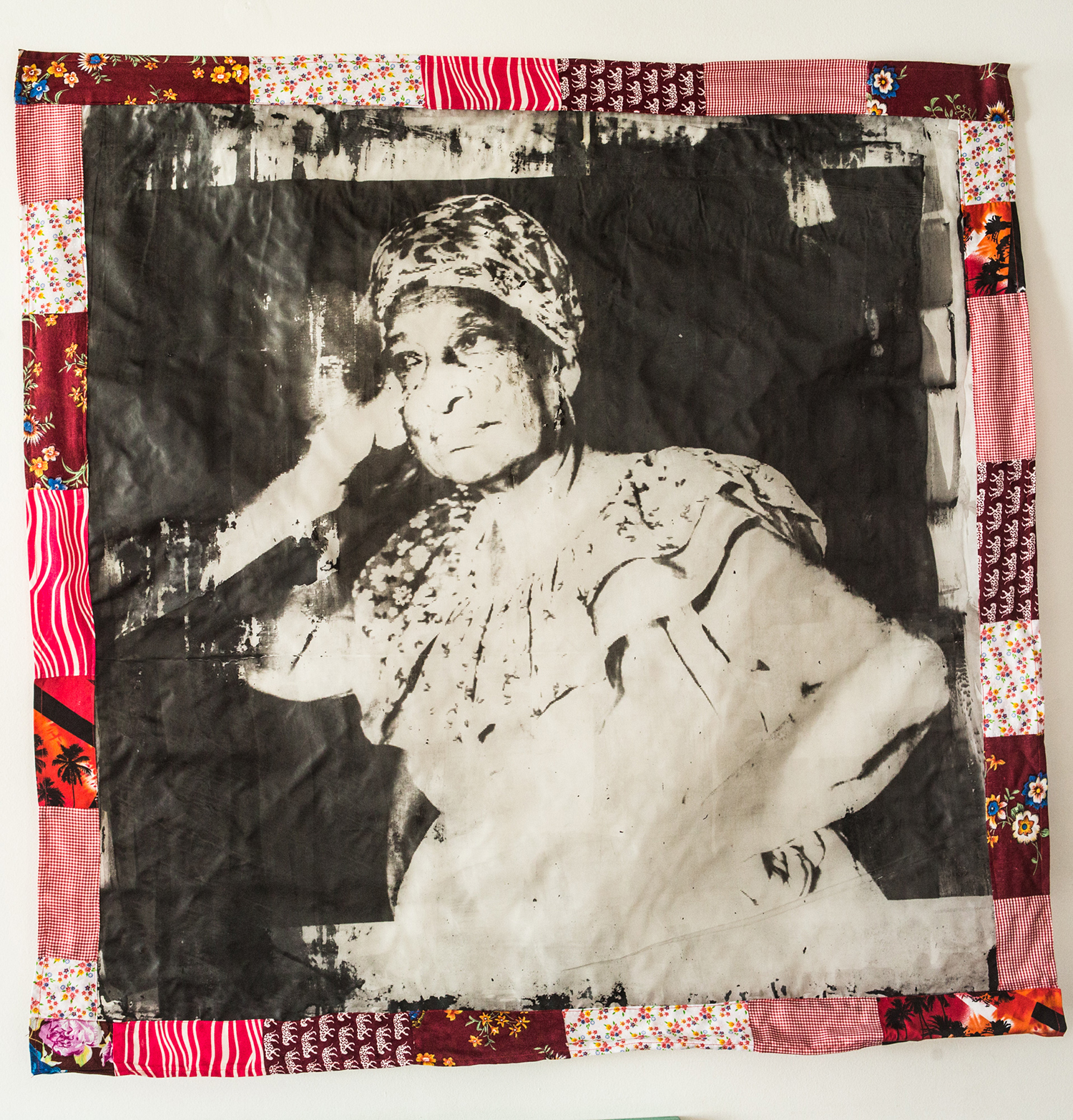 Antonia Zennaro
FACES OF COLOMBIA // TO THE WIND

Faces of Colombia is a combined work of documentary photography. The images, self-printed on fabrics, document the after effects of over 50 years of war and violence in Colombia.

A country of big power and struggle, Colombia has deep roots, a vivid and important ancestral memory and an everpresent vivid oral tradition. The people are strong and their stories are overwhelming. The violent inner conflict, state corruption, drug trafficking and deep poverty has put a scar on the country and its position in the world. But the people have more to tell than that, to show and to teach to us.

My promise – after working for the last 6 years with displaced people all around Colombia, and forgotten Afro- Colombian communities in the Pacific Coast – is to bring these faces to the States to share realities and to get in touch with our neighbours. The exhibition is an interdisciplinary effort to build bridges between cultures, generations and social classes with the possibility to connect.

Antonia Zennaro is an Italian documentary photographer and social artist who works on long term projects in conflict zones and their aftermath by exploring memory, traditions and the human condition. Her visual communication seeks to build bridges and bring the different realities into public spaces. She prints her photographs on fabric, using a manual technique. Her work is exhibited in solo and group shows in Europe and the US.
She is based in New Orleans.